[wpforms id="7919″ title="false" description="false"]
Sydney Outplacement & Career Transition
GetHired Australia's Career Transition services range from supporting the organisation in preparing for the release of one or many employees to coaching outgoing employees through the transition to alternate careers or lifestyles, i.e. similar or different job or career, self-employment, small business start-up, or retirement.
Our Career Transition programs are offered on an individual or group basis, or by video conferencing in remote areas where access to our services is not easily accessible.
We work within the budget provided by the client organisation providing the service and tailor all programs to ensure superior quality, professionalism, value and satisfaction in the services provided.
Our approach to Career Transition is as unique as each individual or organisation we work with.  We take great pride in our ability to deliver "highly personalised" services and "customised" programs.  In fact, we don't map out a program for individuals until we have gained a solid understanding of their needs and desired outcomes.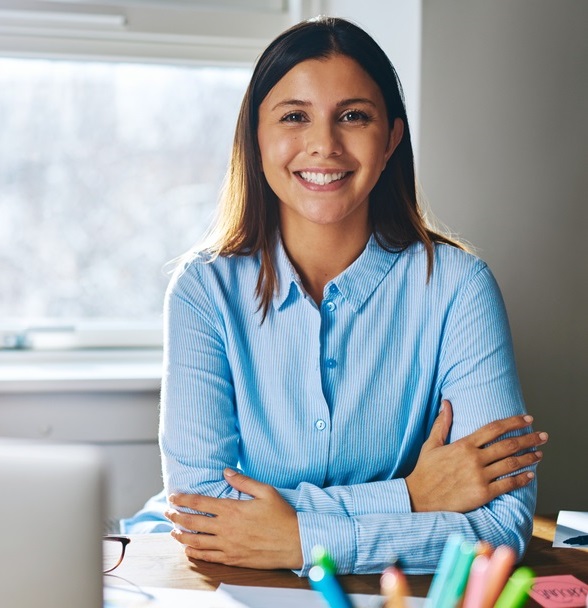 Expert Career Coaches
As a national provider, our consultants have successfully conducted hundreds of small and large-scale corporate restructuring assignments across Australia, involving employees at all levels of the organisation.
Our Sydney office is located in Sydney CBD, whichalso services the Greater Western Sydney Area.
We manage the process to ensure that both the organization and the individuals participating in the program receive maximum value for the investment.
The senior level coaches on the GetHired team were selected for their previous experience in various fields and for their long-term success in the field of career transition and performance development and more specifically for their uniquely personalised approach to working with clients.
Our coaches are committed to ensuring that every client is treated with the utmost respect in a professional, confidential, and caring manner.
Sydney Outplacement and Career Transition Services
GetHired specialises in offering customised Outplacement and Career Transition Services to small and large businesses alike.
Our expertise lies in providing your employees the resources they need to help them look for the type of employment opportunities that will make the best of their abilities.
Our Sydney Outplacement Services can assist all level of employees with finding that next opportunity.
Sydney Outplacement Approach
It doesn't matter whether you own a large corporation or small start up. We have 20 years of experience and have worked with a range of businesses big and small. Our aim is to help your transitioning employees be equipped for the future.
We tailor our services according to your business objectives and the individual needs of every employee.
GetHired helps former employees find new jobs. Our Sydney Outplacement Services team works with them as individuals or as groups by offering the following services:
Resume Distribution to Hiring Managers and Decision Makers
Professional Resume Writing (Creating a Resume from scratch or Modifying a current Resume)
The Best Interviewing Techniques
Job Search Strategies
One on One Career Coaching
Linkedin Branding (Creation or Modifying)
Guidance in Cover letters, Thank you notes, and other follow-up techniques
Training in job search skills including Networking, Interviewing and Salary Negotiation
Retain your Image with your Sydney workforce
Sydney outplacement solutions from GetHired ensure that your brand's image stays positive in front of your current workforce, customers and employees.
We will provide your displaced employees with some of the most effective outplacement services in Sydney.
We do an in depth evaluation of each candidate before offering them tailored solutions that suit them the best. We have worked with businesses in almost every industry on both a national and international basis. These include industries such as:
Accounting, Advertising, Aerospace & Defense, Biotechnology, Banking, Board and CEO Services, Computer Hardware, Construction, Consulting, Consumer Products, Computer Software and Hardware, Education, Energy & Utilities, Entertainment & Sports, Financial Services, Food Products, Government, Human Resources, Health Care, Hospitality & Tourism, Insurance, Industrial, Internet & New Media, Legal, Journalism & Publishing, Marketing, Manufacturing, Medical Device, Non-Profit, Pharmaceutical, Real Estate, Retail & Apparel, Sales, Technology, Telecommunications and Transportation
Personalised and comprehensive Sydney career transition services for individuals at all levels. Each person we work with comes to us with a unique set of opportunities and challenges. In addition to the more tactical aspects of the process, there is also an increasing need to focus on career development and planning, and to explore broader career options at this critical turning point.
The Individual Career Transition program includes:
One-on-one consulting from an experienced career consultant
Resume and linkedin writing
Interview training
Job Search strategies
Key Objectives:
Help to process job loss and prepare to move forward
Assess skills, strengths and differentiators; clarify goals and objectives
Perfect the "elevator pitch"
Develop a competitive resume and LinkedIn profile
Create a marketing plan and networking strategy
Strengthen the arsenal of self-marketing tools and skills needed to be competitive
Prepare for interviews, negotiations and offer selection
Whether you're in career transition, planning for future career moves, or wanting to be more intentional about your professional journey, it makes sense to get expert guidance not only at key pivot points but also to set yourself up for a stronger future. We offer career coaching and career consulting / advising services in two broad areas: 
Career moves and change
and 
intentional career growth
.
Career Coaching & Consulting Team
We have a talented team of experienced and trained career coaches and career consultants ready to provide you with the expertise, insight and coaching you need to take that next step.
Career Moves:
Help you prepare for a specific opportunity(strategy, resume, cover letter, interview coaching)
Help you design and navigate a job search(proactive or forced or as an outplacement solution) where your target is similar or at the next level to where you are currently
Help you undertake and navigate a career change; either one where you have ideas to explore and validate, or where your search is open-ended
Help you on-board successfully into a new role
Intentional Career Growth:
Help you make sense of your career journey to date and coach you on a direction and path for the future
Help you with situational awareness in your current role; identify areas of strength and weakness, opportunities and threat and set action plans in motion
Support your success in your job mandate, particularly in environments that are stretching capabilities or challenging
Work with you on an ongoing basis to help you achieve your career goals.
GetHired
 has expertise in advising both 
businesses and employees about their redundancy rights
. We work in this area constantly so we tend to see the same issues over and again. We can therefore provide you with accurate advice in an efficient manner.
Redundancy occurs when a job is terminated because the business no longer requires that specific job to be done by anyone. Redundancy can present a number of challenges to ensure the law is properly followed.
CORRECT REDUNDANCY PAY
The employee must be paid the correct redundancy pay Usually this will be the payment specified under the contract, provided it is no less than the minimum entitlements under law, which in most cases is the minimum set out under the Fair Work Act. If the contract does not specify the amount of pay required, then the law sets out the minimum, which we explain further below.
CORRECT PROCEDURES
Correct procedures must be followed. If the business does not follow the correct procedures, then this can give the employee rights to lodge an unfair dismissal claim. For example, businesses are under an obligation to see if they can find alternative work for employees before making any final decisions.
CONSULTATION
Many businesses are required to give employees notice before any redundancy occurs. This is known as consultation and it is an opportunity for employees to have their say before the business makes a final decision. Again, if this obligation is not carried out correctly, employees may have the right to lodge a claim.
IT CANNOT BE A SHAM REDUNDANCY
Usually when an employee has been made redundant, it is important to consider whether it occurred genuinely or if the business is simply trying to create the appearance of making the employee redundant as an excuse to dismiss that employee. This happens more frequently than it should, and we have a lot of experience in dealing with "sham redundancies".
MINIMUM ENTITLEMENTS (FEDERAL SYSTEM)
The Federal legislation known as the Fair Work Act applies to most businesses and employees in Australia. Businesses who run their enterprise through a company structure are covered by this Act, and so are their employees.
The Fair Work Act sets out the minimum amount of redundancy pay employees are entitled to, which depends on the length of service. These minimums are currently determined as follows:
| | |
| --- | --- |
| Period of service | Payout |
| 1 year to 2 years: | 4 weeks |
| 2 years to 3 years: | 6 weeks |
| 3 years to 4 years: | 7 weeks |
| 4 years to 5 years: | 8 weeks |
| 5 years to 6 years: | 10 weeks |
| 6 years to 7 years: | 11 weeks |
| 7 years to 8 years: | 13 weeks |
| 8 years to 9 years: | 14 weeks |
| 9 years to 10 years: | 16 weeks |
| 10 years plus: | 12 weeks |
Excluded from redundancy pay
The following employees are not entitled to this form of payment under the Fair Work Act:
one hired for a specified period of time, for a specified task, or for the duration of a specified season;
one whose job is terminated because of serious misconduct;
a casual employee;
one (other than an apprentice) to whom a training arrangement applies and whose job is for a specified period of time or is, for any reason, limited to the duration of the training arrangement;
one prescribed by the regulations as an employee to whom these provisions do not apply, such as an employee employed by a small business (that is a business employing fewer than 15 employees);
one who is an apprentice;
one to whom an industry-specific redundancy scheme in a modern award applies; or
one to whom a redundancy scheme in an enterprise agreement applies if:
it is an industry-specific scheme that is incorporated by reference (and as in force from time to time) into the enterprise agreement from a modern award that is in operation; and
the employee is covered by the industry-specific scheme in the modern award.
Or just fill in the form and we'll be in touch
[wpforms id="7919″ title="false" description="false"]